Footbrawl Playground
A downloadable game for Windows and Mac OS X
Footbrawl Playground is a Physics Playground and the most pointless Game in the world - The Plan is to to gather some money for the game Footbrawl - A Physic based Football Brawler.

As a backer of many failed Kickstarter games i know that feeling pretty well of spending money without getting anything back. I have plenty of shirts at home from Campings where they should rather invest the money for the game instead of shirts, statues or stickers and I don't wanna do the same mistake. So I came up for the Idea of "Footbrawl Playground". Its actually just a Physics Playground where you can goof around with a Friend, spawn NPCS, Place Traps and some more stuff.


All owners of Footbrawl playground on itch.io can obtain a steam key when they click the request key button on their purchase page!
You can also do this if you if you bought the Game in the past!
Decide if you wanna play a round of Football...
...or just try to be the nicest Stuntman in the world!
you are able to place all traps freely AND it has Local Multiplayer (Keyboard only for now)
... or play a round of car soccer like in this other car soccer Game... i forgot the name...
---
Fully customizable Physics Playground
Drivable Cars
Low Gravity Mode
Slow Motion Mode
Car Soccer
Local Multiplayer for 2 Players
Placeable Traps like

Bounchers
Human Pinball
Explosive Barrles
Ramps
Spinner
you want more? looking forward to new requests!

Basic Soccer Mode
Spawn as much NPCs and Cars as you want and enjoy the madness
The Game is not finished! which doesn't mean that its full of bugs. I am talking about features! At the moment I am working on version 0.0.4 which will focus on a better multiplayer experience. That means:
Gamepad Support
4 Player (at the moment its max.2)
Multitrack Camera (so that all players are always on screen)
Basic Footbrawl mode (which means Timer, Halftime & winning conditions)
Which will be done at the beginning/middle of Septmeber.
Minimum:
OS: Windows Vista / Windows 7 or newer
Processor: 2.4GHz Dual Core
Memory: 4 GB RAM
Graphics: 512 MB NVIDIA GeForce 9800 / ATI Radeon HD 2600 XT
DirectX: Version 10
Storage: 2 GB available space
Recommended:

OS: Windows Vista / Windows 7 or newer
Processor: 2.4GHz Dual Core
Memory: 4 GB RAM
Graphics: 1 GB NVIDIA 460 / AMD Radeon 5870
DirectX: Version 11
Storage: 2 GB available space
please read this manual before you start playing
---
Website: playground.pixelpizza.de
twitter: https://twitter.com/Der_Kevin
facebook: phttps://www.facebook.com/Footbrawl
subreddit: https://www.reddit.com/r/Footbrawl/
Newsletter: phttp://eepurl.com/b1lUV9
Purchase
In order to download this game you must purchase it at or above the minimum price of $5.00 USD. Your purchase comes with a Steam key. You will get access to the following files:
Footbrawl_Playground_003.zip
82 MB
Footbrawl_Playground_004beta2.zip
143 MB
Comments
Log in with your itch.io account to leave a comment.
Do you have to buy the game because it looks funny and have ragdoll physics and i love ragdoll games
Hi I love your game and its physics engine...It kinda reminded me of the GTA 4 physics engine. Also I think bycicles would be kinda cool. Random But cool. Heck that is what this game is...
I need help. when you download the game its a zip file. so how do you run it from there? I don't know where to go and what to run. can you give me a step by step tutorial plz? <3 my email is skjkolby@yahoo.com and joshuakolby@yahoo.com can you plz email the tutorial to both emails. that would be great <3
Are you on windows? There you just habe to right click on the zip, and then on extract: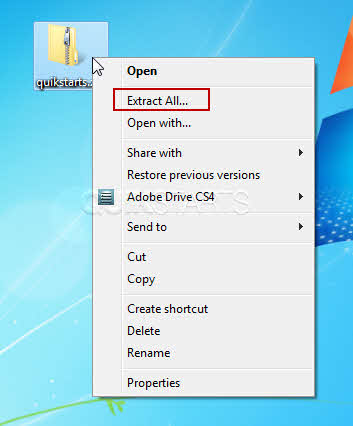 And then you should have a new folder called Footbrawl_playground at the same location where the zip is.
In the Footbrawl Playground folder you should have now a Footbrawl Playground 32bit.exe and a 64bit.exe -depending on your system you just have to double click one of these and the game starts.
Let me know if that helps :)
ye I am windows. I will see if that works. thx!!
Hey, will you ever make it possible to request a steam key when you already bought it off of itch.io?
Edit: oh nvm https://twitter.com/Der_Kevin/status/771375279654727680
yeah, i still trying to figure out how i can sent out mass mails to everyone at once :)
Not sure whether or not this helps but the developer(s) of a game called "Human fall flat" did this to give out steam keys to people who already own the game on itch.io.
Steam keys to prototype owners available
Keys will be distributed to a purchaser when they first click the request key button on their purchase page.
Source: https://nobrakesgames.itch.io/human
i added some keys to the itch.io backend. Can you try it and tell me if it works
Yeah, it works just fine
Oh, could you also add something to the description like "All owners of Super footbrawl playground on itch.io can obtain a steam key when they first click the request key button on their purchase page" so people know that they are able to get a steam key.
so can you type in the minimum requirements plz
Kinda confused, So if this is the beta, will I get the full "Super footbrawl playground" game when it comes out if I buy this now?
hey kennoley.
Thanks for your post! I think i will have to add a little FAQ section to the page.
Short answer no: super footbrawl will cost around 15$ - so i decided against some kind of pre order or early access since this would lead to a higher price. Also because footbrawl playground and super footbrawl wont have sooo much in common. Super Footbrawl will be a fast paced action arcade soccer game while footbrawl playground is "just" a physics sandbox with some basic football elements
I know this might sound like a ripoff but that is the only way to cover the developent cost and giving a relativ "cheap" demo. But still you will receive a fun game for your money
As a plus i will release this game:
for free if the sales count reach 100.
I hope that answes your question
Have a nice day